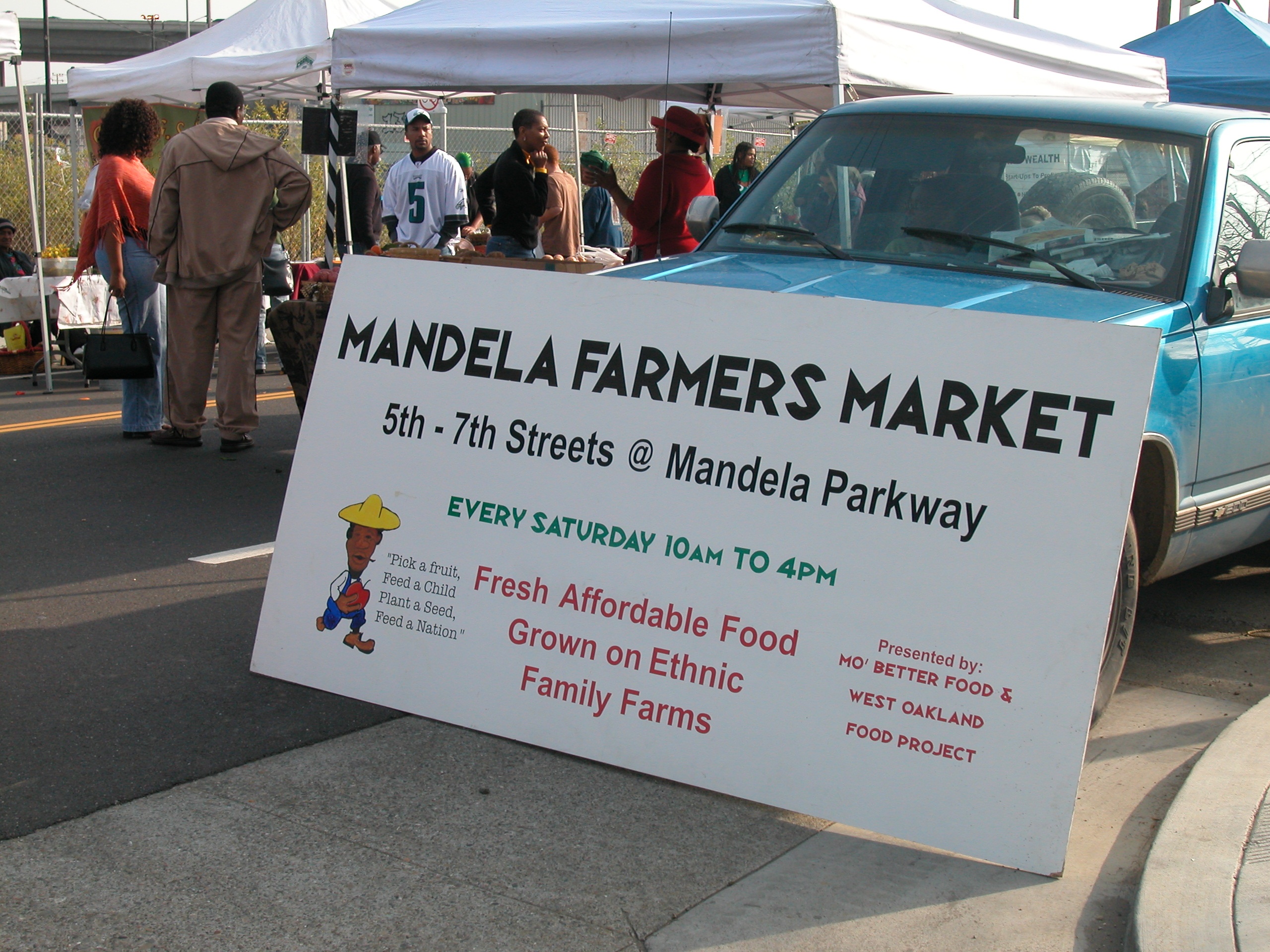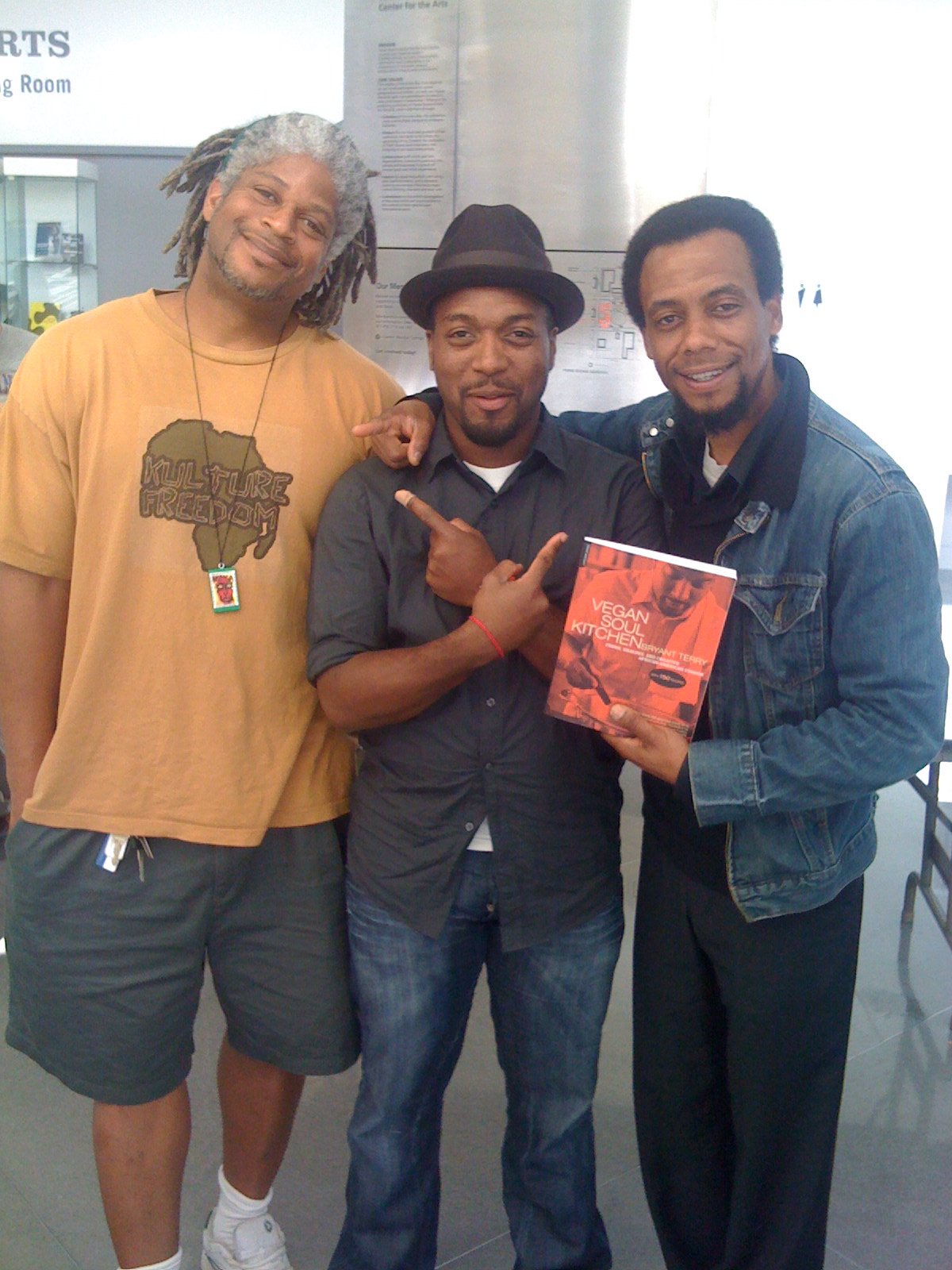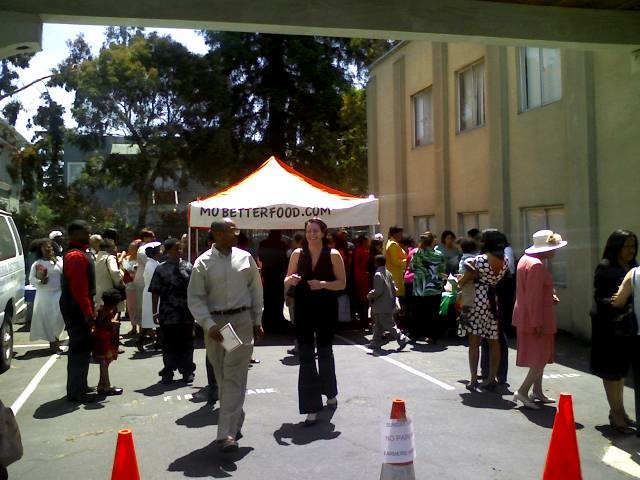 After a few years of hosting the Mo' Better Food Farmers Market with a vision of creating a grocery store in West Oakland. Mo' Better Food received a collaborative grant from the U.S.D.A. to co-direct The West Oakland Food Collaborative. The grant was written to expand Mo' Better Food Market in three years and plan for grocery store in West Oakland. The grocery store, Mandela Food's Cooperative was started by The West Oakland Food Collaborative, which Mo' Better Food co-directed with The Environment Science Institute. Other organizations apart of The West Oakland Food Collaborative were City Slicker Farms, Peoples Grocery, The Black Dot Collective, OBUGS and The Environmental Science Institute.
(See one of our street signs for the market above)
Note: we moved from McClymonds High School to 7th Street because of the BART station across the street and 7th street having more car traffic than McClymonds High School situated in a residential neighborhood.
#Familyhood suggests hosting the market primarily at the school and focusing on getting the involvement of the schools three main organizations first. However, every community is different.
Location is critical when planning for a grocery store. one of the reasons we moved to 7th Street and Mandela was to position ourselves to the developments happening in that area.